What Your Gym Clothes Say about You
Talking about fitness in Pakistan was a taboo and fat shaming is an attribute that is passed on from generation to generation. One way or other, being fit is the talk of the town. While the whole world has been affected from the idle, tech-savvy lifestyle, Pakistanis have also been influenced with it –and now every 3rd Pakistani is overweight according to a survey.
A while ago, going to gym was a new thing! However, it's becoming a norm in Pakistani suburbs and people are now well-aware of maintaining a healthy lifestyle.
A fitness gym in sub-continent has 2 kinds of attributes, a place where you can sweat as hell and shed all those flabs plus it's a fun place to notice different types of personalities. I have been going to gym for a while and with my hands-on experience, I have discovered athleisure choices of typical Pakistani stereotypes. Clothes surely have a language of their own. Here's what your gym clothes say about you (Read Pakistanis).
Shaadi Ready
If you spot any woman in a pair of skin tight neon colored leggings and an equally tight and bright t-shirt, then chances are that she's getting married or going to attend a desi wedding soon. You will notice these women getting to the grind daily. Her gym clothes would be all shiny and bright and her engagement ring would never leave her finger. She will have extreme mood swings, hit with anxiety with a constant smiling face. Susral expectations; karna parta hai. Must get fit before "Qubool Hai" and all that!
Pro-Tip: Girl, just relax and calm down first! Mix and match a brighter legging with a neutral t-shirt and a sober colored hoodie and vice versa –all shinny and bright would just make you look like a billboard.
The Pinterest Pony
There is always one girl who is perfectly dressed for the gym; like almost too perfectly. You'll see her in proper workout gear everyday with matching shoes and a matching headband.  Her shirt always says something cute like "Mascara and Muscles" or "I Don't Sweat, I Sparkle". That girl is a walking talking Pinterest board. Inspiring? Her Dabs gym clothes always leaves everyone in inferiority complex.
Pro-Tip: Well, no need! She is simply athleisure goals! <3
Forceful Labor
There is always that one displeased aunty or uncle in the gym who is only there because the doctor strictly warned them to shed a few extra pounds. They hate it but they can't complain because there is no other option and kept murmuring "Won't be going to this Nutritionist Again!" You will always see these individuals dressed in something that is either not their size or just really worn out. If you spot an aunty in a baggy t-shirt or your average shalwar kameez, best believe it is her husband's or her son's because she's not spending a dime on her gym clothes.
Pro-Tip: Lady! Please buy proper gym clothes. Check out Dabs athleisure wear here  
Oversized Athleisure –Body Complex
If you see a girl in oversized clothes, chances are she struggles with confidence, especially when it comes to her body. She finds comfort in knowing that no one can see her body for how it really is.
Pro-tip: Girl, you are beautiful just the way you are. Check your size from Dabs' gym clothes size chart and shrug away all those concerns! Buy proper gym clothes from Dabs and let your inner goddess shine.
Skin Show 

There is always one guy at the gym who always wears exceptionally scanty clothing; we're talking worn-out deep V-necks, and really short shorts. This person either feels really hot or thinks he's really hot. Either way, the Mr. Showoff Hunk please cover up, sir.
Pro-tip: There are more decent ways of getting noticed. Get yourself some trendy gym clothes and your desire of turning heads would already be fulfilled. Check out the latest collection of Men's Athleisure at Dabs.
The Self Motivator
This exclusive Paki stereotype uncle would always wear white tees with sweatpants and motivates you with even a look. He'd be an epitome of walking motivation and compassion through his t-shirt slogan and behavior.
The Hubby's Attention-Seeker
This is the lady who is out on a mission to finally shed that pregnancy weight and get her husband to see her for the young, hot, head turner she was back in the day. Chances are she'll be either wearing one of her husband's old t-shirts only along with big chunky joggers. One or the other; there is no in between.
Pro-Tip:  Lady! You are on a good mission! Get yourself proper workout gear and enjoy the journey back to your gorgeous self. Check out Dabs latest women athleisure here.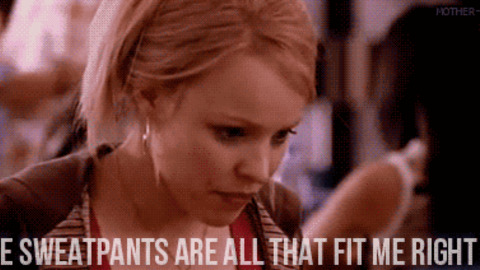 Clothes don't make a person but they do leave a lasting impression. Make sure you are leaving the right one.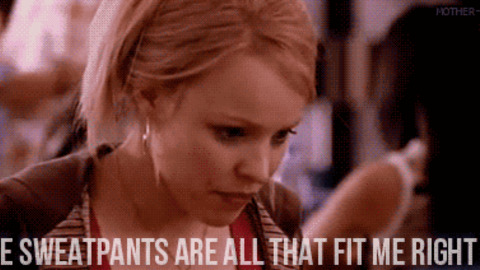 ---
---